About Shanan Steere
Shanan Steere leads Shanan Group as the lead listing and buyer's agent. She has a 23-year career in real estate and a prior 7 years in the pharmaceutical & surgical sales industry. The first 8 years in the KC metro area she sold around 550 homes then launched a real estate national franchise in the Shawnee area. She is a certified John Maxwell coach and trainer and has trained/coached over 3500 realtors in a 7 weeks sales/mindset class across North America. She understands customer service from her experience in coaching others to build systems around consistency and performance. She is first a Mom, then a tenacious entrepreneur. Shanan has sold 16.2x the number of single family homes as the average agent in the area. We have data on over 1000 of Shanan's transactions. Shanan prefers to work with both sellers and buyers. She also has a team that supports sales in listings and buyers to get 100% coverage!
With marketing and strategizing as her strengths, the first session is all consultation to assist you with your move. Here's what we know about Shanan's work: – Shanan recently sold one home for $1,050,000. She was the 6th agent over 9 years and got it under contract in 60 days! – they are skilled in fast home sales: they have listings that have sold in as little as Zero days and uses 'Pre-Marketing' as an advantage for top exposure prior to listing. – Shanan Group is in the top 1% of KC Metro agents – Ranked #34 in Kansas City Business Journal for Realtors in KC 2019 – And was ranked in the state of KS as the #10 in small teams in # of transactions. In 2020, they assisted with 130 Moves in the KC Metro area! Please read our reviews to find out that we have 'NO LIMITS' to our service!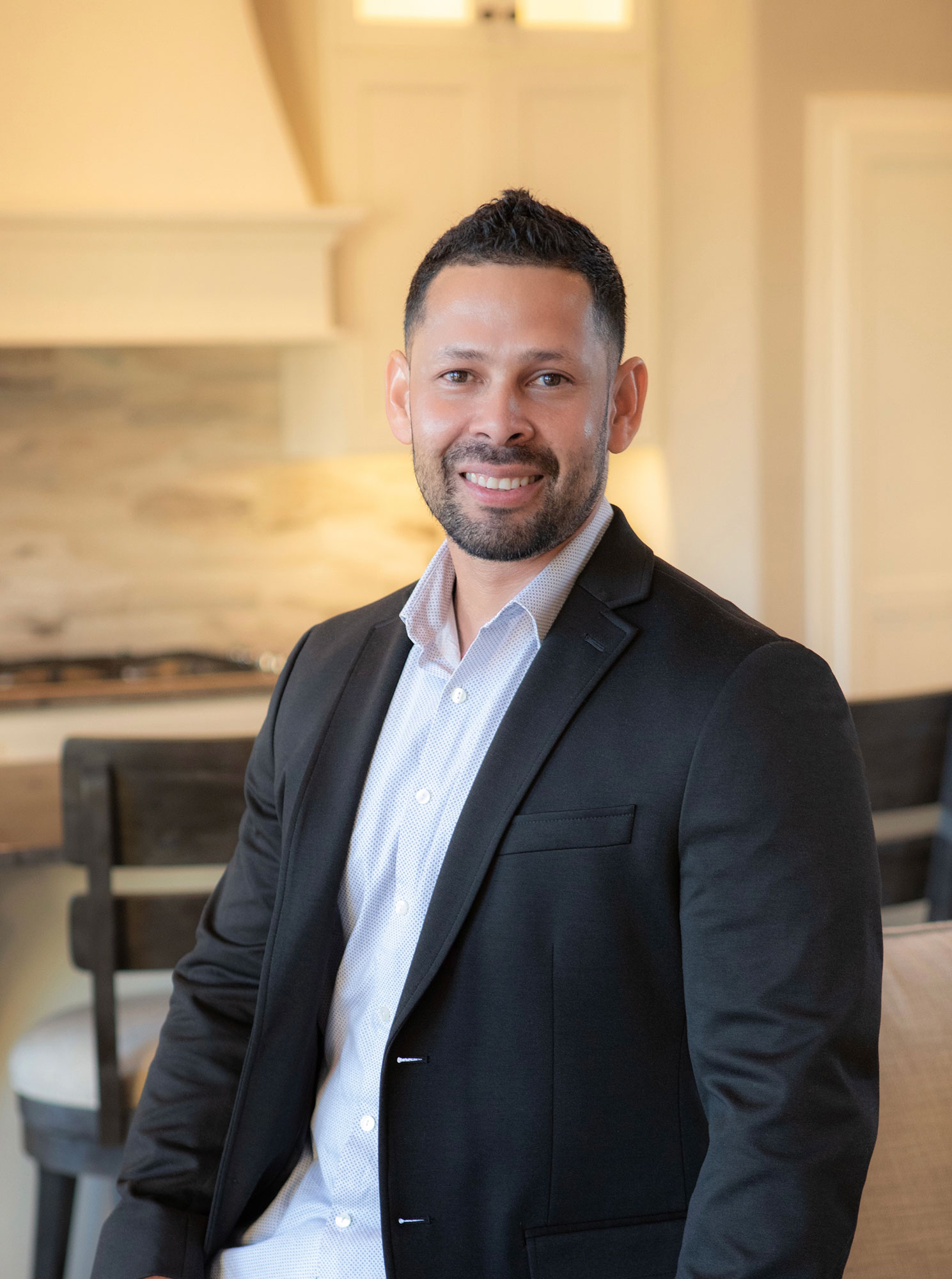 About Eddy Morales
Eddy Morales joined Shanan Group as a listing & buyer specialist in 2018, after working closely with Shanan Group as their exclusive title closer for 2 years. Eddy spent 7 years in Title, ensuring that buyer and seller real estate transactions were completed to his agents' and clients' expectations. Being the exclusive title closer for Shanan Group, Eddy experienced firsthand their attention to detail and commitment to provide the highest level of customer service. Shanan Group clients always seemed to be well-prepared, stress-free, and were some of the most fun closings during his career with title.
Eddy was born in Venezuela and came to the US in 2006 to play College Baseball. He started his college classes with no English knowledge and was able to graduate with his bachelor's degree in Exercise Science and Wellness due to his strong will and work ethic. He then moved to Kansas City where he started at Golds Gym as a personal trainer. He enjoyed working closely with clients, helping them reach their goals, and using his bilingual skills to help clients from all backgrounds. Shanan Group recognized his professionalism and customer service ability to go above and beyond for every client and are excited to have him as part of our "Dream Team."
Eddy se unió a Shanan Group como agente especialista de vendedores y compradores en el 2018. Después de haber trabajado cercanamente con el como el cerrador exclusivo de títulos por los últimos dos años para Shanan Group, también experimentó a primera mano la atención al detalle y el compromiso de brindar el nivel mas alto de servicio al cliente de parte de Shanan Group. Eddy paso los últimos 7 años asegurándose que transacciones de bienes y raíces fueran completadas a las expectaciones de sus clientes y agentes. Los clientes de Shanan Group siempre estaban preparados, libres de estrés y fueron los cierres más divertidos durante su carrera.
Eddy Nació en Venezuela y vino a Estados Unidos el año 2006 a jugar Béisbol Universitario. Empezó clases en la universidad sin saber Inglés y se graduó con licenciatura en Ciencia de Deporte y Salud debido a su fuerte voluntad y ética de trabajo. Luego se mudó a Kansas City donde trabajó como entrenador físico para Golds Gym antes de convertirse en cerrador de títulos, donde disfrutó trabajar con clientes de diferentes orígenes y nacionalidades ayudándolos a alcanzar las metas usando sus habilidades bilingües. Shanan Group reconoció su profesionalidad, capacidad de proveer excelente servicio al cliente y estamos entusiasmados de tenerlo como miembro de nuestro "Equipo Soñado."