The story goes that when Dr. John T. Barton passed through Johnson County in 1857, he was impressed by the stunning wildflowers that lined the road. Upon meeting a Shawnee interpreter, he asked how to say "beautiful" in the local language and was given the translation, "Olathe".
And so goes the origin behind the name of this leafy city that boasts not one but two lakes in its territory. Today, dozens of parks, excellent schools, affordable housing, and proximity to Kansas have made Olathe one of the top property markets in the area.
If you decide to buy a home here, it's best to have a Realtor assist you. In this in-depth article, I'll give you an overview of the city and discuss the many reasons why hiring Olathe, Kansas real estate agents is a great idea.
Overview of Olathe, KS
Olathe is the seat of Johnson County and is part of the Kansas metropolitan area. It is the fourth most populous city in the state, with around 140,000 residents.
The city's highly strategic location means it's just 19 miles away from Kansas and its job opportunities, cultural attractions, and top-notch hospitals.
Residents here tend to skew younger, with a median age of just 31 years old. This is largely due to the presence of MidAmerica Nazarene University, a private liberal arts college that attracts a lot of young adults into the community. Of course, you'll also find families, professionals, and retirees in the city, all of whom appreciate its excellent lifestyle.
Why live in Olathe, KS?
Properties for sale in Olathe, KS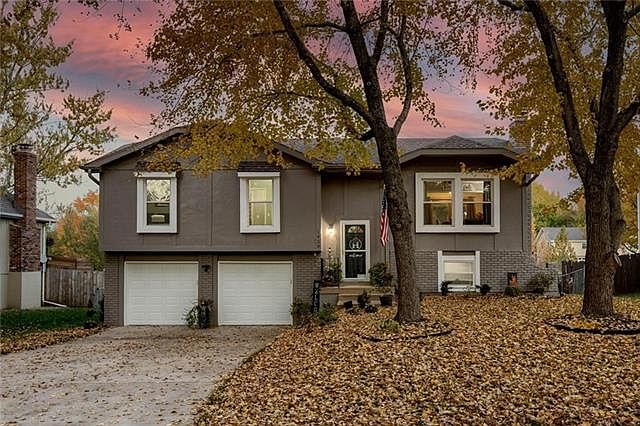 As one of the fastest-growing cities in Kansas, it's unsurprising why so many people wish to call Olathe home. And the affordable home prices are definitely one of the biggest perks of moving here.
According to data from Realtor.com, a typical house in this city costs around $330,000 — well below the national median home price of $380,000. In short, an abode in Olathe gives you more value for money compared to other nearby cities.
For this surprisingly affordable amount, you can pick from a broad range of property types, including:
Single-family homes — Most buyers reach out to Olathe, Kansas real estate agents in search of single-family homes. This type of house is ideal for those who want to put down their roots or expand their family. Since these homes are usually free-standing structures, they also offer greater privacy — a major draw for people who are moving from the city. This property type has everything you could want in a quintessential family home: expansive front yards, spacious master bedrooms, and well-designed kitchens, to name a few. Most single-family homes in the area come with three to four bedrooms, three bathrooms, and around 2,000-2,500 square feet of floor space.
Multi-family homes — Since Olathe is a largely suburban city, multi-family homes are not as common as single-family ones. However, those that are available are truly worthwhile investments. As the name suggests, this property type is a single structure that can accommodate two or more families, such as a duplex, apartment building, or condominium. If you're looking to expand your real estate portfolio, a multi-family home can provide you with a steady source of rental income. You could also "house hack" the property by occupying one unit and renting out the rest, effectively making your tenants pay for your mortgage.
Luxury homes — Want to live large in Olathe? Then a high-end home might just be what you need. These deluxe properties have the best locations and boast luxurious amenities, like a chef's kitchen, walk-in closets, home theater, and swimming pool. You're assured of more than enough wiggle room to move in as they have palatial floor plans and equally large lots. Many people here buy a luxury home as a primary residence but there are those who use it as a short-term rental. This way, the rental income can help with the property's upkeep while the owners are away. Luxury homes typically have at least five bedrooms and bathrooms, and they usually stand on quarter-acre or bigger lots.
Vacant land — If you can't quite find your dream home in Olathe, why not build it instead? Indeed, the locale has many vacant lots where you can custom-build the perfect house. Some are located in master-planned communities, giving you access to parks, recreation centers, and various other amenities. Other lots are found in strategic locations that are close to good schools and have easy access to major highways. Lot sizes vary greatly from one community to another, measuring anywhere from 9,000 square feet to over half an acre.
Typical home features in Olathe, KS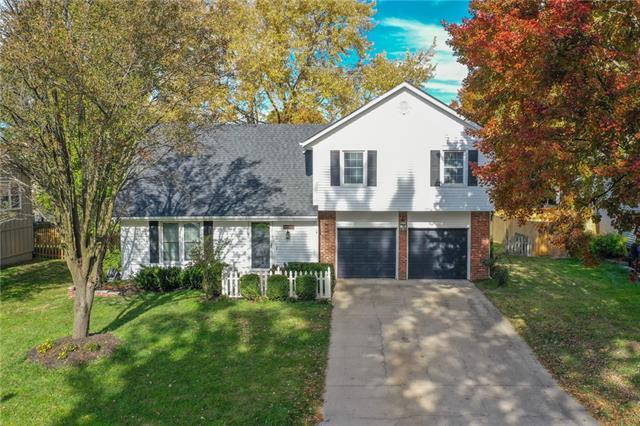 House styles in Olathe run the gamut, from traditional to contemporary. You'll find cottage-style properties with dainty architectural flourishes and cozy interiors. Some properties boast a Craftsman style with its low-pitched gables, overhanging eaves, and tapered columns. Others have a modern aesthetic with sleek lines, open floor plans, and seamless indoor-outdoor integration. Whatever your design inclinations might be, you're sure to find a property that will delight you and your family.
No matter what architectural design you favor, however, homes in Olathe offer excellent features that are well worth your money. From outdoor decks to authentic fireplaces, to energy-saving appliances, to quality hardwood floors, details like these make everyday living more luxurious and convenient.
Who lives in Olathe, KS?
While Olathe is a thriving city, it is far more peaceful and slower-paced than neighboring Kansas. As such, it's ideal for people who want to trade in the bustle of urban life for the comforts of suburbia.
At the same time, Olathe's proximity to Kansas allows a professional to pursue their career by day and go home to the suburbs at night. Among the area's top industries are agriculture, manufacturing, professional services, food processing, logistics, and aerospace.
The tranquil atmosphere makes Olathe a popular choice among growing families, as well. As Niche.com notes, almost 75% of residents own their homes — a sign that people are here for the long haul. The highly-rated schools make it especially attractive to couples with school-age children, too.
Why work with Olathe, Kansas real estate agents?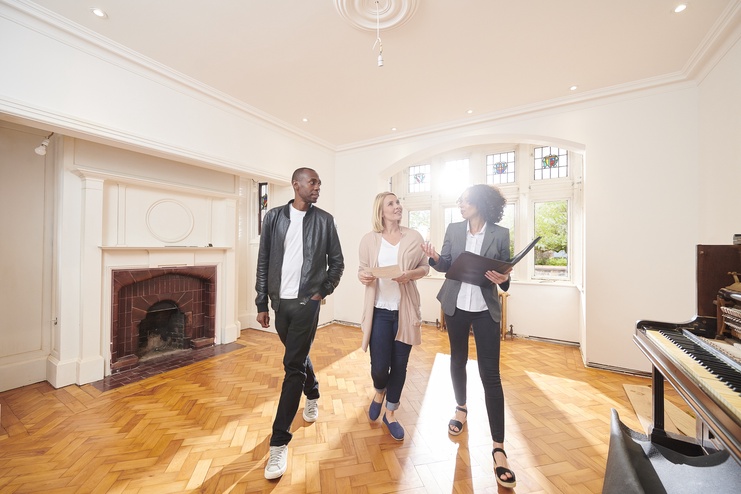 Buying a house is nowhere near as simple as buying a car. It's a complex legal process that entails a lot of paperwork and due diligence, which is why having an agent at your side is recommended.
Still thinking about going it on your own? The following benefits should convince you to hire a Realtor:
You benefit from their expertise —Olathe, Kansas real estate agents are experts in the local property market. Hence, they know which communities offer the best value for money and which neighborhoods have the best schools, among other things. They keep close tabs on the area so they always know the latest going rate for properties, allowing them to immediately tell you if a house you're eyeing is over or underpriced. Your agent can also conduct research on a given home's sales history, which tells you if its value will appreciate over time.
You can save time and effort —Trawling through hundreds of home listings in Olathe can be a time-consuming exercise. When you have an agent to assist you, however, they will take the lead in shortlisting properties that meet your criteria. Simply tell them your budget and desired features and they'll present you with viable options. Beyond that, they will also coordinate property viewings with sellers so all you have to do is show up at the appointed date and time. Should you choose to buy a home, they'll also make sure that all paperwork is filed and payments are transmitted so that the deal can close without a hitch. You could easily spend dozens of hours handling these myriad tasks — or you could just hire an agent!
You can get mortgage advice — Only a small percentage of buyers can afford to purchase a house outright. Chances are, you have a down payment ready but need a mortgage to fully finance your home. Olathe, Kansas real estate agents can give insightful advice on which type of mortgage best suits you. They can refer you to trusted lenders who offer excellent rates and they'll even assist with your application. With so many home loan options out there, it truly helps to have an expert to guide you.
You don't pay upfront costs— Technically speaking, you're not the one paying your Realtor. When a home is sold, the seller pays a commission to their agent, who then splits the proceeds with your agent. For reference, most Realtors charge a 5% fee on the total contract price; the seller's and buyer's agents pocket 2.5% each. As long as you properly budgeted for your home, you won't have to pay upfront costs — commissions are already baked into the final sales price.
You can get a better deal — Few sellers have an asking price that's set in stone; most are willing and expect to negotiate with buyers. If you try to hammer out the final selling price on your own, will you get the best deal possible? Agents, on the other hand, use their sharp negotiation skills to get you a discount. A Realtor has many strategies that could potentially save you thousands of dollars — money you could then use for your relocation costs.
You get access to their network — You may think that an agent is the only professional you'll be working with when buying a house. In reality, it takes a village to make your dream of homeownership come true. A real estate lawyer will review the sales contract to verify that everything is above-board. An appraiser will value your chosen property to ensure it's worth the mortgage you're applying for. A home inspector will scrutinize the property to see if there are structural issues that make it unsuitable for purchase. And that's to say nothing of the titling company, home improvement contractors, and interior designers you'll have to tap, as well. Fortunately, your agent can easily refer all these professionals to you thanks to their extensive network.
You can enjoy fiduciary protection and greater privacy — Many people assume that agents want to close a deal ASAP so they can charge a commission. While it's true that they charge a fee for their services, Olathe, Kansas real estate agents also have a fiduciary responsibility to their clients. This means they must put your interests ahead of theirs — and their license may be revoked if they fail to do so. In the course of buying a home, you'll also be sharing highly confidential details about yourself and your finances. Your agent is legally responsible for protecting private data like these so that unscrupulous individuals can't defraud you. If you're buying a home directly from a seller, there's no guarantee they'll be equally diligent about handling your data.
You get an objective opinion — Buying a home may be a financial transaction, but it's an emotional experience, too. That's why many people fall in love with a property — and turn a blind eye to its faults. Olathe, Kansas real estate agents, however, have a responsibility to tell you if they think you're making a wrong decision. Since they have no emotional attachment to the house, they can give a more objective assessment of it. They can likewise serve as a sounding board for your concerns and comments about a property and can counsel you if it's truly worth purchasing.
Work with only the best!
There are many Olathe, Kansas real estate agents, but few possess my mastery of this locale. As the lead buyer's agent of the
Shanan Group, I boast 23 years of real estate expertise. When you work with me, you work with a certified John Maxwell coach and trainer who has mentored over 3,500 Realtors across North America.
Throughout my career, I have sold 1,000 homes, including a recent property worth over $1,000,000. I routinely sell 16 times more single-family homes than the average agent, a track record that puts me among the top 1% of all Realtors in the Kansas metropolitan region.
Take a look at some of the glowing reviews from my past clients:
The Shanan Group's team has been fantastic to work with. They were all very responsive and helpful. Communication was great. Each of them cared about meeting my requirements and wishes when choosing our home. Thanks to Shanan for helping us fulfill our dream!
—Alexander L.
A five-star review for five-star service! We've worked with Shanan on two homes in the past few months (both buying and selling). Even in this market, Shanan found the homes we wanted and helped get the deal we needed. Always on time and highly professional, Shanan stands out among Kansas City metro area real estate agents.
—Lee S.
Let me, Shanan Steere, help you find your dream home in Olathe, KS. You can call me at 1.913.972.8599 or send an email to shanan(at)shanangroup(dotted)com. I'll be more than happy to set up a Zoom call with you if you're from out of state.