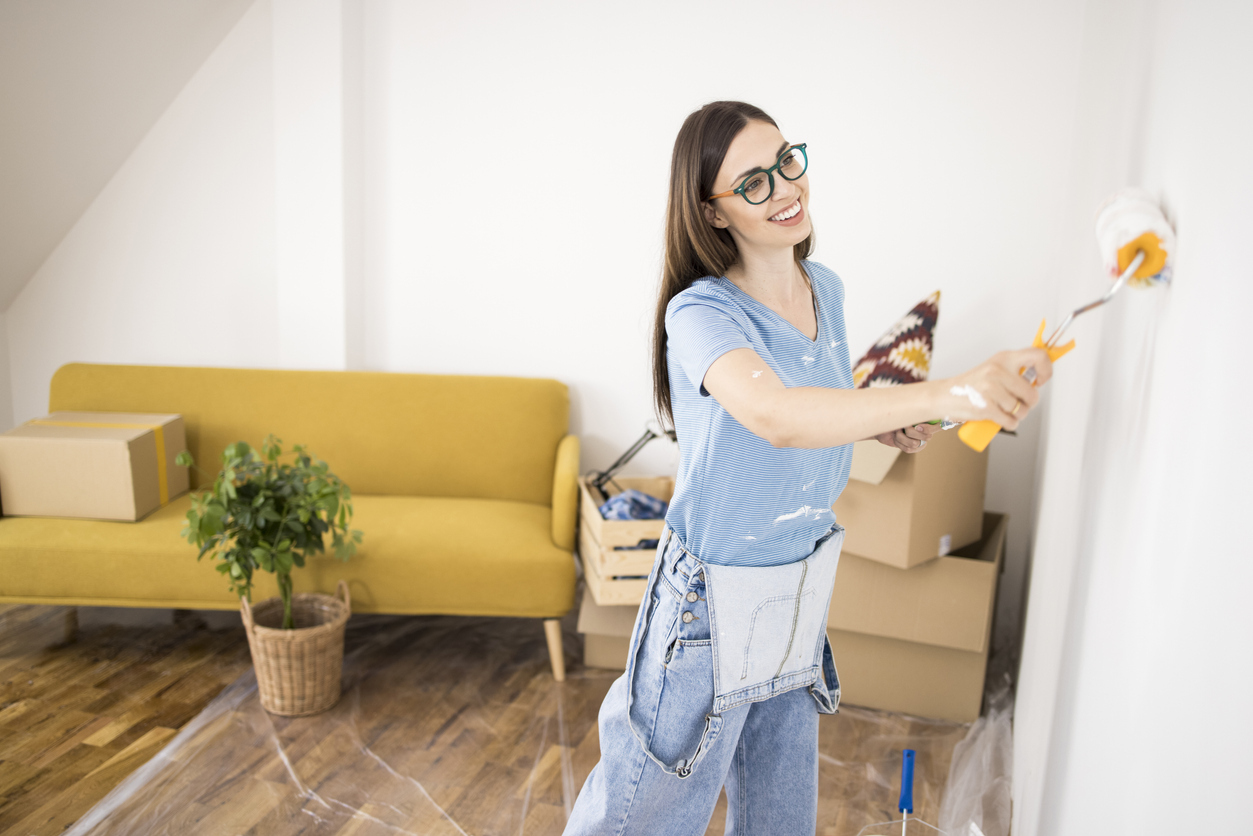 Planning on selling your Olathe, KS home fast and for top dollar? Then staging it is the way to go.
Staging your home isn't simply about showing it off in online listings to reel in as many potential buyers as possible. At its core, home staging tells these buyers that your residence is worth the substantial investment. And everything starts with making a good first impression.
Read on to know the benefits of staging to selling your home, as well as budget-friendly tips for doing it in a cost-effective and efficient manner.
Home staging: what it is and why it matters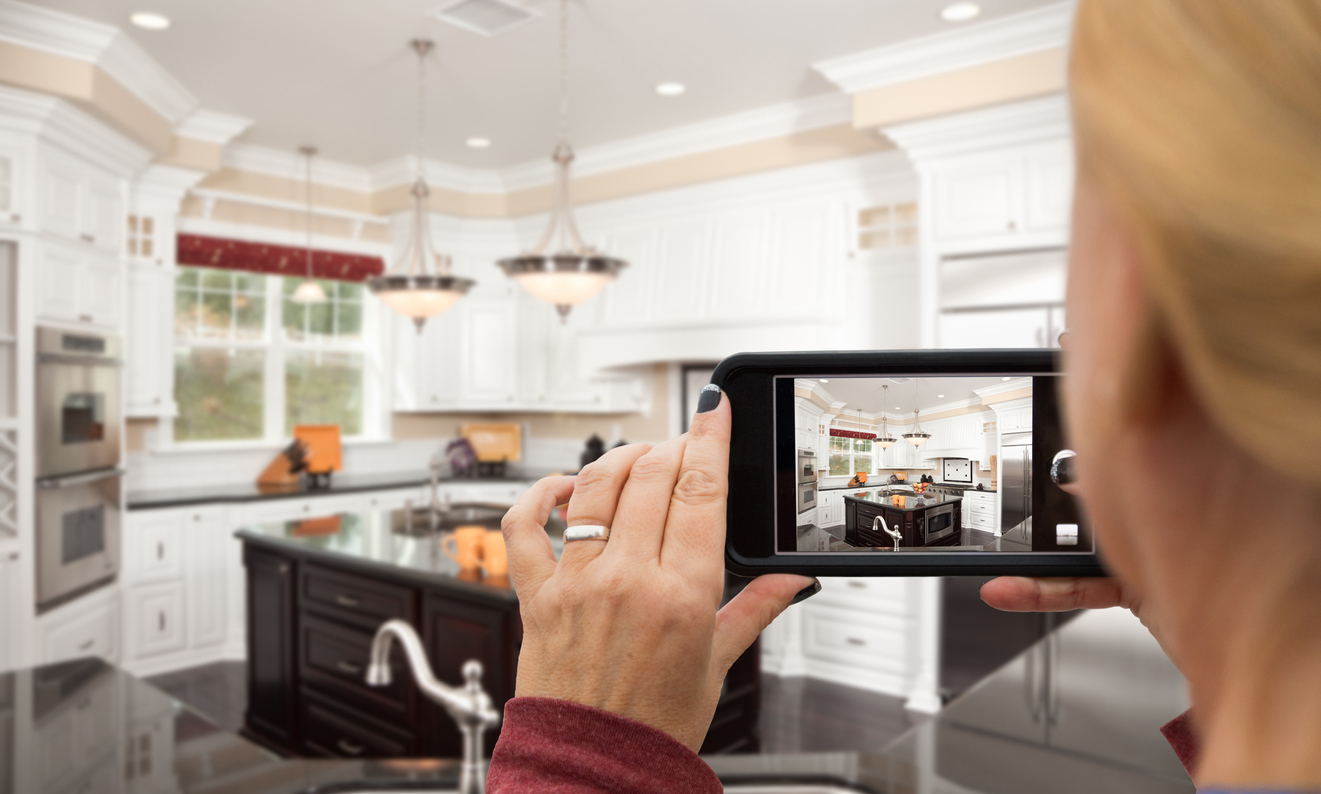 Home staging is all about dressing up a home from top to bottom to present it in the best possible light. You'll find this most useful when showing your home in listing photos, open houses, and virtual walkthroughs.
The 2021 Profile of Home Staging by the National Association of Realtors reveals that 82% of buyers' agents believe that staging actually helped their clients visualize a listed property as their home. This is one of the biggest impacts that home staging has on the entire selling process.
These are other benefits that come from staging your property before putting it on the market:
Make your property stand out on the Internet. A listing can easily drown in the din of the Worldwide Web, given the massive number of properties being put up for sale here at any given moment. You can avoid turning into online white noise by staging your property and making it eye-catching enough to let buyers take a second look and actually consider purchasing your home.
Give your home a more inviting appearance. Tapping into emotions and making a stellar first impression is a good way to market your property. Staging can help you achieve this by presenting your home as a place that's welcoming and ready to be moved into. 
Increase your home's selling price. Your efforts toward staging your home should result in you being able to dictate a higher selling price. Even home buyers will recognize this and are most likely to present higher price points in their offers. This trend was seen in the 2021 NAR home staging report where 23% of sellers' agents noted buyers offering an increase of up to 5% for a staged property, compared to similar properties that were being sold as-is.
Hasten the home-selling process.The same 2021 NAR home staging report also revealed that according to 31% of agents, staged homes spent significantly less time on the market compared to their unstaged counterparts. This should be a great initiative for you if you want to sell your home fast in Olathe, KS.
Home staging options
Depending on your situation, budget, and interior design skills, you can choose to either take the DIY route or bring in a team of home staging professionals to stage your home before putting it on the market.
Here's what you should know about each option:
Going DIY. The perfect option for those on a budget, DIY home staging involves relatively simple and budget-friendly tasks such as repainting and touching up the walls, rearranging the furniture, sprucing up kitchen and bedroom cabinets, refreshing the front yard, and decluttering the property. You can also ask your Realtor for advice in going about this. Those with a long track record of experience in the local real estate market already have a knack for knowing what works and what doesn't when it comes to home staging and could help you out in your solo endeavor. 
Hiring professional stagers. Those looking for more high-end results in home staging can let a professional stager or staging company come in to do the job. These people are experts in interior design with a wide network of contacts from among suppliers, movers, fellow stagers, and other affiliated professionals. On the upside, you're assured of a staged home that leaves a more powerful impact on potential buyers. On the downside, this will take a large cut into your budget as professional fees for home stagers can easily go as high as $1,500 or more per project. 
Hiring a home stager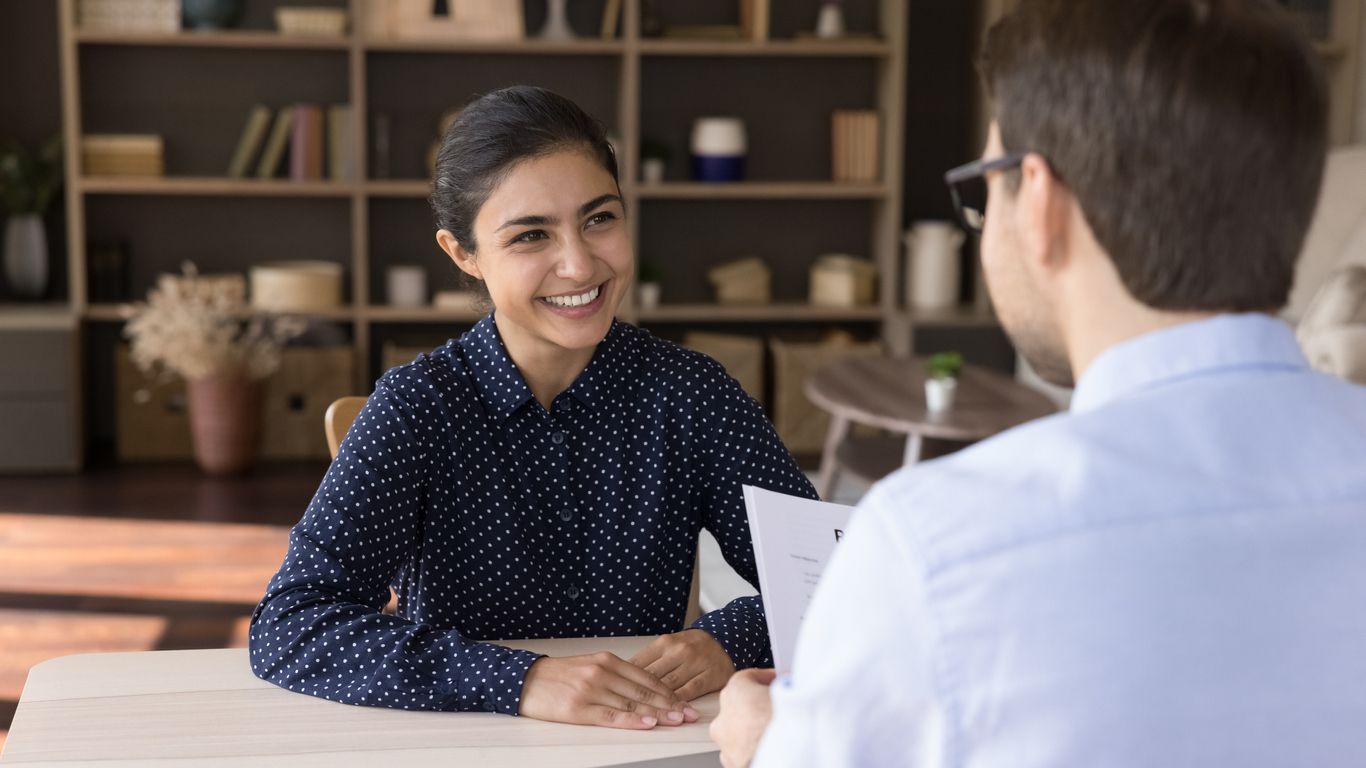 Home staging can spell the difference between a speedy, successful transaction and a languishing listing. This is why most Realtors recommend that sellers stage their properties before marketing them to buyers.
In hiring a professional home stager to help you with your property, you can follow these tips:
Scour the Internet.Start your search by going online for reputable home stagers in your area. Simply type in "home stagers Olathe KS" in search engines and websites like Google or Yelp and click away at the results.
Get referrals.Whether looking for Realtors or home stagers to work with, you can find one through word of mouth. Try asking your Realtor or other real estate professionals in the area if they can recommend any home stagers, particularly those that they have previously worked with.
Review their portfolios. Once you have drafted an initial list of stagers, take the time to skim over their portfolios to get a feel of their aesthetic and handiwork. Take note of the ones whose work speaks to you and add them to your final list of potential home stagers.
Conduct initial interviews.After whittling down your list of potential home stagers, round them up and ask them a few questions online. Doing this will allow you to further drill down on stagers to those who meet your standards. 
Here are some questions you should ask potential home stagers:
How long have they been in the home staging and real estate industry?
Can they provide feedback from previous clients?
How many clients do they currently have? 
Do they have a team with them or are they solo workers?
What is their interior design aesthetic like? Are they comfortable working in other styles and aesthetics?
What are their general terms when working with sellers?
Do they offer free consultations for prospective clients?
When are they available?
After interviewing the home stagers in your list, make it a point to get quotes from at least three of them to help you further narrow down your choices.
Home staging tips to follow
Whether you plan to hire a professional team to work for you or do the home staging on your own with minimal help, here are some tips that you should follow to make everything as smooth-sailing and stress-free as possible:
Clean your home.The first step to preparing your home for a sale is to give every inch of it a good cleaning. Scrub away all the layers of dirt that have accumulated in your home over the years. After you're done with the major cleanup, your house then becomes a blank canvas that you or your home stager can work on.
Declutter your space.Clutter has a nasty way of distracting buyers from your home's distinct features. It also makes your home look smaller than it actually is. That said, make decluttering a must-do in your home staging.
Start by putting into storage all the things you don't need on a daily basis, such as books, toys, out-of-season clothes, and any knickknacks. If you still have these in storage, you definitely need to throw out things like expired food tins, old or unused clothes, and broken toys and gadgets. As a result, you'll have more storage space in your home, which is sure to attract buyers.
You can also use this part of the staging process to depersonalize your house – a key factor in turning your property into a blank slate that potential buyers can get creative on. Start by storing away things like family photos, keepsakes, and personal collections.
Bring in fresh plants and cut flowers.One of the main goals of home staging is to make your home look and feel fresh and inviting. Introducing live greenery into the space is one way to do this. You can use sturdy potted plants like sansevierias and pothos for this task, as they can thrive indoors with minimal care. You can also put freshly-cut flowers in glass vases during shoots and open houses as they add bright pops of color into the space without overwhelming it.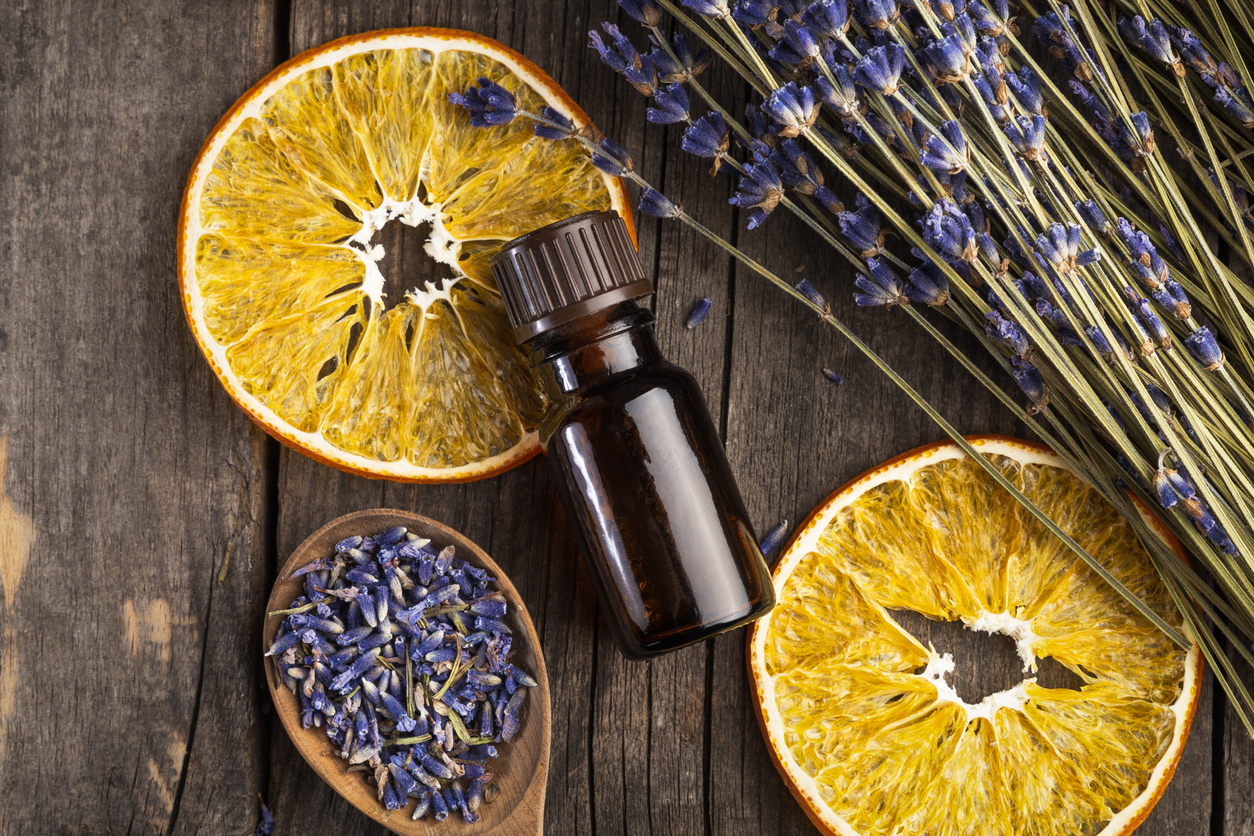 Make your home smell fresh and clean.Even a potential buyer who initially became attracted to your house for sale via pictures in online listings or virtual walkthroughs will eventually want to have a personal look-see. This is when you'll have to amp up the entire sensory experience in your home, especially the one involving smell. Freshen up your home by adding lemon slices into your humidifiers. The citrus oils in the vapor will neutralize bad odors in an instant. You can switch scents depending on the season, as well: Bake cinnamon muffins and brew coffee when showing your home during the fall season to make your space feel homey, light up green tea-scented candles in the spring to make it feel bright; and spritz coconut and grapefruit room scents in the summer to give your home a beachy, oceanic feel.
Showcase each room.Enumerating a string of numbers involving your house for sale like its square footage or the number of bedrooms or baths may not appeal much to a number of prospective buyers. Instead, entice them by staging your home and making sure that each room is dressed up to serve a distinct purpose. For instance, you can finish your basement and make it look like a home theater or dress up a spare bedroom as a home office. Doing this will help buyers see that every inch of the home is usable. It will also give them ideas on how to maximize all of that space.
Refresh your walls.A key part of the home staging process is giving your walls – and built-in furniture, if any – a fresh coat of paint. Do note that while it may be tempting to paint your walls in bold hues like fuchsia or neon green, it still makes more sense to stick to a more neutral palette like beige or cream. Doing this allows buyers to project their own aesthetics to your home – a key factor to selling your home fast in Olathe, KS.
Check your flooring.Floors take the brunt of dirt and grime in a house due to factors like foot traffic and gravity. (Dirt has to land somewhere.) That's why it needs some TLC before putting your house on the market. Scrub your floors well in advance, making sure to give every square inch a good cleaning. 
If your home has tiled floors, check for any chipped or cracked pieces and replace them at once. Even the grout will require soaking with some baking soda and white vinegar to remove molds, mildew, and stains. Meanwhile, if your home has hardwood floors, give them a good polishing after cleaning to bring out their grain and natural patterns.
Carpets and area rugs must be deep-cleaned to remove any stains and odors. If the stains and odors remain even after a thorough washing, the better option would be to replace them with new carpets instead.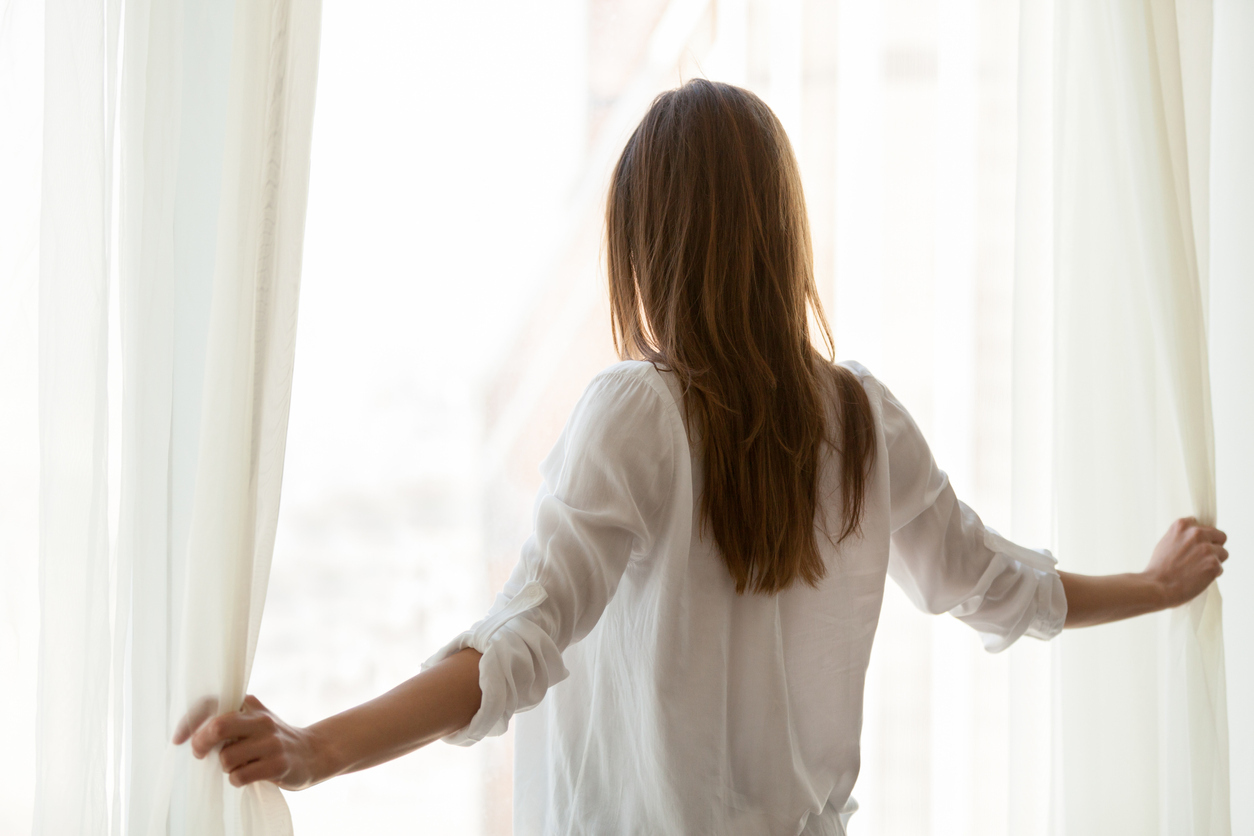 Let the light in.The easiest way to change how your space looks during a property walkthrough and shoot is by letting natural light come in. You can do this by simply opening up your windows and blinds or by expertly positioning mirrors throughout a room to reflect light from your windows. By letting sunlight in, your space will look fresher and more spacious, thereby adding to its appeal among buyers. 
If your home is located in a place that doesn't get much sunlight, you can choose to use lamps with warm-colored bulbs instead. Light from these bulbs is particularly effective in making a space look cozy and inviting.
If you're working with a home staging team, you can request them to supply you with temporary light fixtures for the duration of time that your house is in the market, to be returned once it gets sold.
Rearrange or change your furniture.Size matters, especially when using furniture in staging your home. It's important to choose the right size of furniture for your living space. Too big, and the room will feel cramped; too small, and it will make the room feel clinical and cold.
Positioning is also important: Try not to place your furniture against the walls, as that could make your space look smaller than it actually is. Instead, try to put a distance of approximately 30 centimeters between large pieces of furniture and your walls to make the room feel more spacious.
When picking out furniture for your space, choose light colors to give it an inviting feel then add small accent pillows and throw blankets to give your space an ultra-chic touch of color.
Worried about spending too much on furniture? Most home staging teams actually supply furniture to their clients, making staging a seamless and stress-free affair for sellers.
Fix your home's masonry.If you find cracks on your home's sidings, interior walls, and floor, it's a good idea to have them checked by a building professional. Cracks are typically indicative of foundation problems which, in turn, can scare off potential buyers.
If the cracks are, indeed, caused by problems in the house's foundation, you can either disclose this to the buyers or fix the foundation first before putting your property up for sale. But, if the cracks are mostly superficial in nature, you can just have them filled with some epoxy crack sealer, smoothed down, and painted over.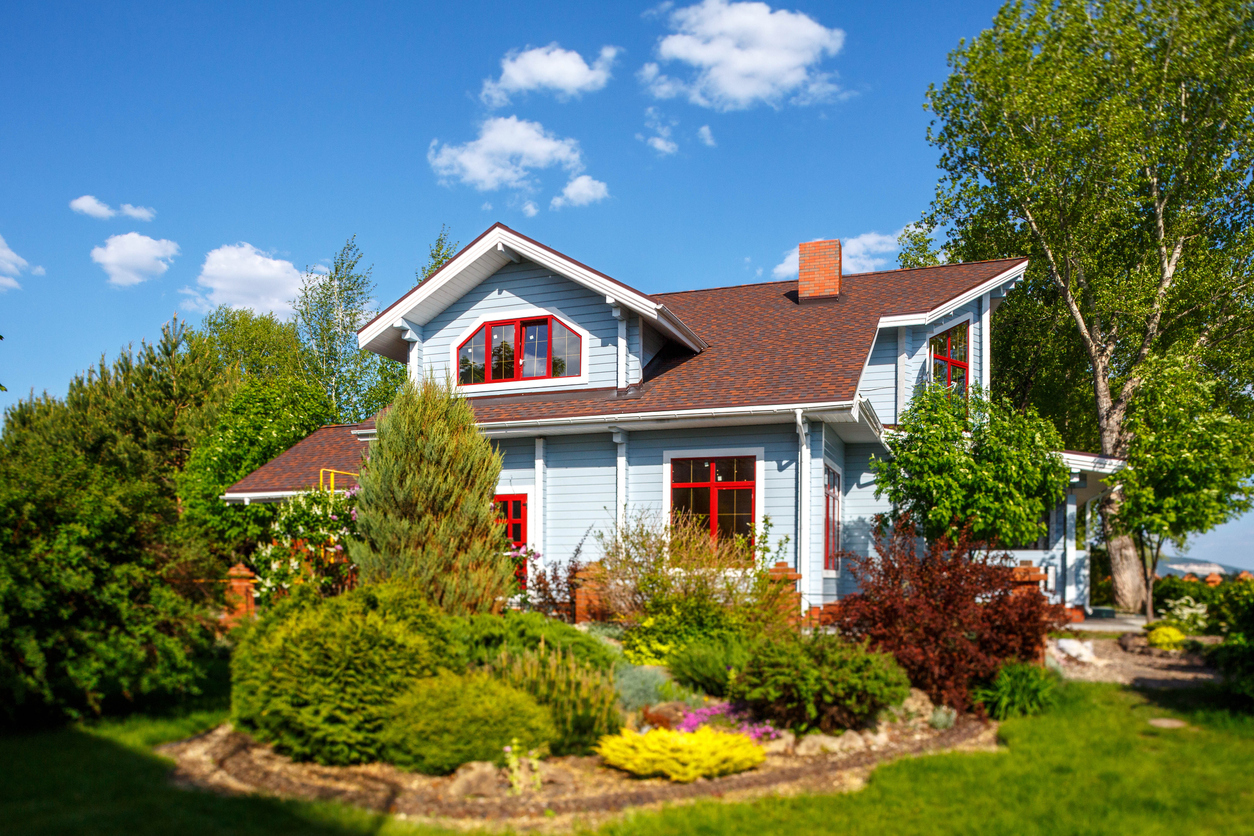 Maximize your home's curb appeal.When preparing homes for sale, many people often forget one key component: improving and maximizing their home's curb appeal.
Curb appeal refers to the attractiveness of a home for sale and its immediate surroundings when viewed from the street. Real estate experts consider curb appeal to be extremely important as it can heavily impact a buyer's first impression of a property and most likely increase their interest in purchasing it.
Build your property's curb appeal by mowing, weeding, and trimming your lawn, as well as pruning any hedges and trees you have on your property. Also clean your windows to remove any unsightly film and scum on the glass. Scrub and repaint their frames to make them look brand-new.
Another budget-friendly trick to achieve curb appeal involves power-washing your home's pavement, sidewalk, and driveway to make them look fresh and squeaky clean. 
Sell your home fast with the #1 real estate team in Olathe, Kansas
Selling your home fast in Olathe, KS is possible! All you need to do is to bring in the top-tier experts of the Shanan Steere Group to help you make your home-selling journey a quick, profitable, and successful one.
With John Maxwell-certified coach and trainer Shanan Steere at the helm, our team employs a no-limits attitude in serving our clients. This client-focused strategy is what puts us among the top 1% real estate brokerages in the Kansas City metro area. 
Contact our team today by calling 913.972.8599 or sending us a messagehere. We'll be happy to help you!